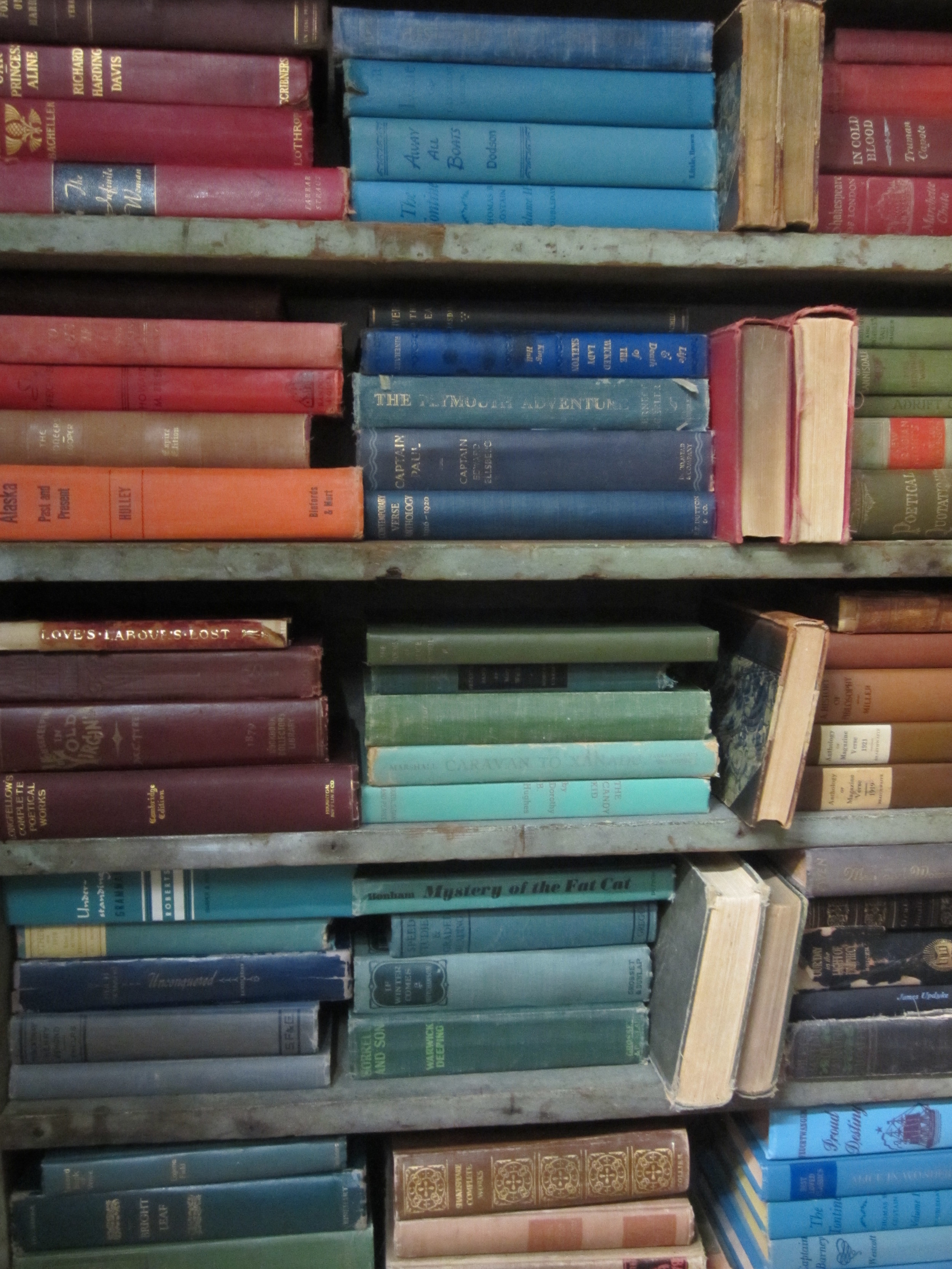 Lane' Bigsby from Something Borrowed invited Alicia Polacok from Resourceful PDX partner, Bureau of Planning and Sustainability, to visit her vintage-inspired rental shop.
Do-It-Yourself at heart of business
In 2011, Lane' Bigsby planned her own vintage-style wedding, showcasing her and her husband's Do-It-Yourself (DIY) vision and commitment to sustainability. This process inspired Lane' to start Something Borrowed to help others have the unique events they envision while reducing waste, too.
DIY is at the heart of Lane's rental business. In addition to her re-styling experience, she has taken up upholstery and her husband now does woodworking. Lane' often repurposes objects many times and in many different ways, getting the most value out of each object, adding creativity to the event, and saving costs for her clients.
Fun and funky items to rent
The inventory at Something Borrowed includes a plethora of items to rent for any kind of event – from weddings, birthdays and baby showers, to corporate events, trade shows and production photo shoots. Clients have even rented items for family holidays and a funeral.
When considering new inventory, Lane' carefully selects items that can be used many times, and have a big impact in saving waste. She shops from websites like Craigslist, Etsy and eBay, and from previous clients who offer Something Borrowed the chance to buy items from their one-time events.
Building a resourceful community
Lane' says she enjoys helping clients learn new ways to be resourceful.
"My clients often ask about the other elements of planning events, besides the décor. I find myself steering the conversation to using durable items instead of disposable items, and educating clients about compostable plastics and alternative packaging options."
Lane' also incorporates what she calls a "hyper-local" attitude to her business.
"Establishing these relationships has helped create a network in the St Johns neighborhood. I can get a special item repaired instead of tossing it in the garbage, and can visit the local reclaimed wood shop for custom jobs, like benches I had made recently to add to the inventory."
View vintage and modern finds on the Something Borrowed website and at the one-stop-shop warehouse and showroom by appointment in North Portland.